This is the simplified origin story of the pokemon world.
In a vortex of complete chaos and nothingness, a single Egg comes into being, which then hatches into Arceus, the first Pokémon in existence. Arceus then creates Dialga, Palkia, and Giratina, giving them power over time, space, and antimatter respectively. Giratina, as punishment for its destructive nature, is sent by Arceus to live in the Distortion World. Dialga and Palkia then succeed in creating the universe and Pokémon world and retreat into their own dimensions afterwards, with a point of access being at the ancient Spear Pillar in the Sinnoh region.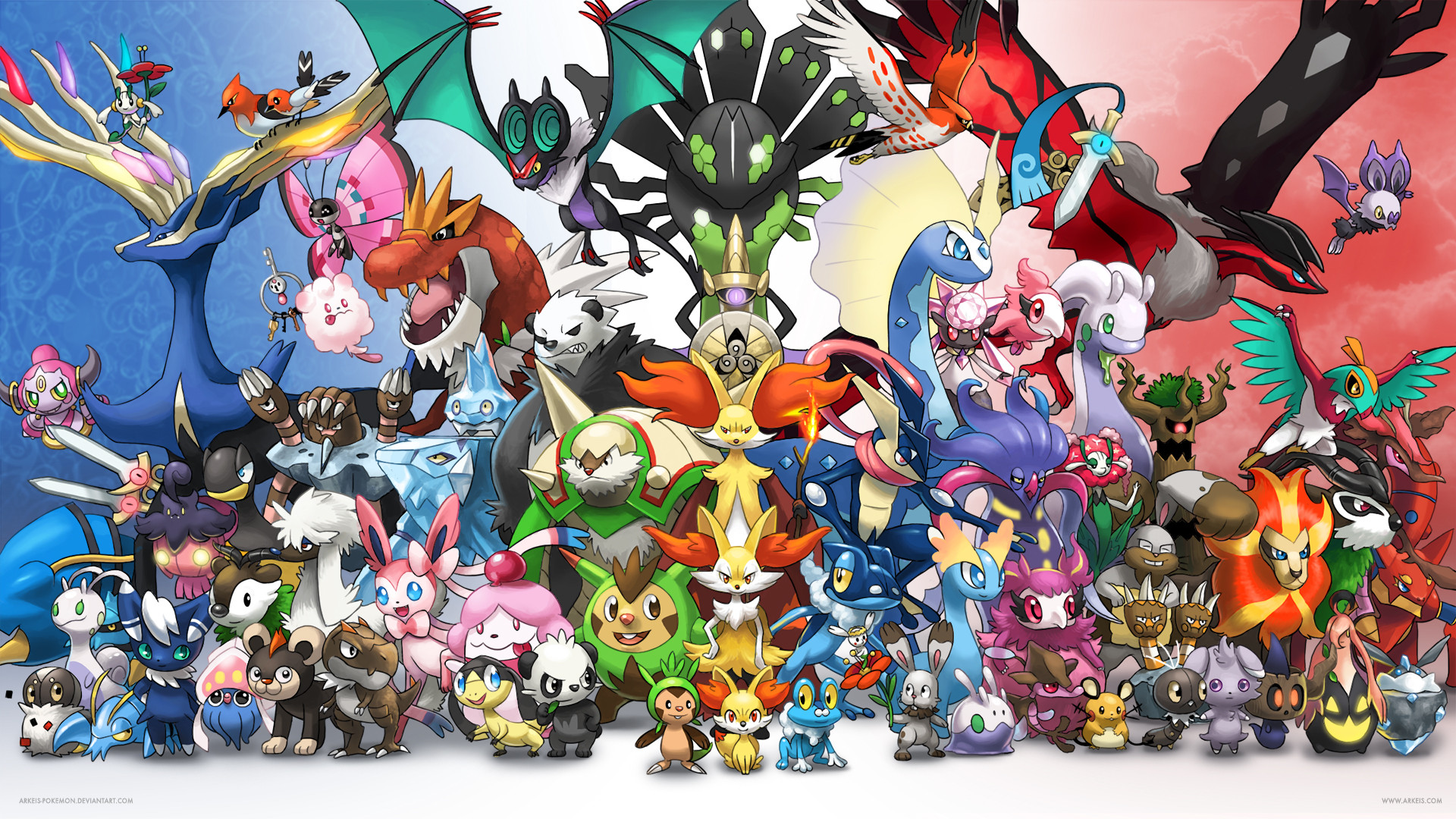 Arceus creates Uxie, Mesprit, and Azelf, giving knowledge, emotion, and willpower to all living things that come into existence in the Pokémon world. The three dive into caves at the bottom of Lake Verity, Lake Valor, and Lake Acuity in Sinnoh, giving them the name "lake guardians".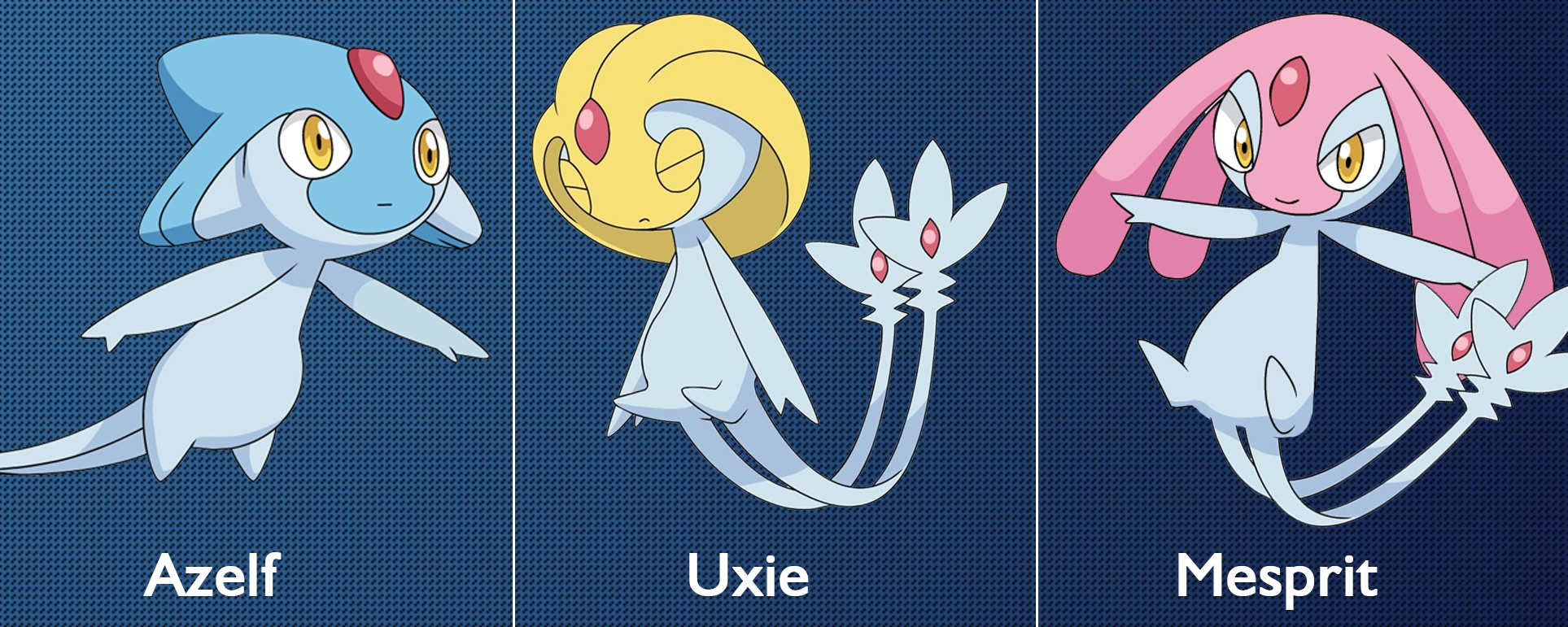 Kyogre is formed by the pressure in the deep sea trenches, Groudon is formed deep inside the Earth, likely from hardened magma and earth, and Rayquaza is formed by the minerals of the ozone layer. Rayquaza proceeds to fly around in the ozone layer, occasionally coming to rest at Sky Pillar. Kyogre and Groudon then proceed to fill the sea and create land, respectively. A chance meeting turns the two into rivals, and a conflict for dominance over the Pokémon world begins. This battle continues until Rayquaza quells it, causing Kyogre and Groudon to retreat to special caverns, where they rest until the events of Generation III many years later. The Red and Blue Orbs are created to prevent the reawakening of Kyogre and Groudon, and are left at Mt. Pyre for safekeeping.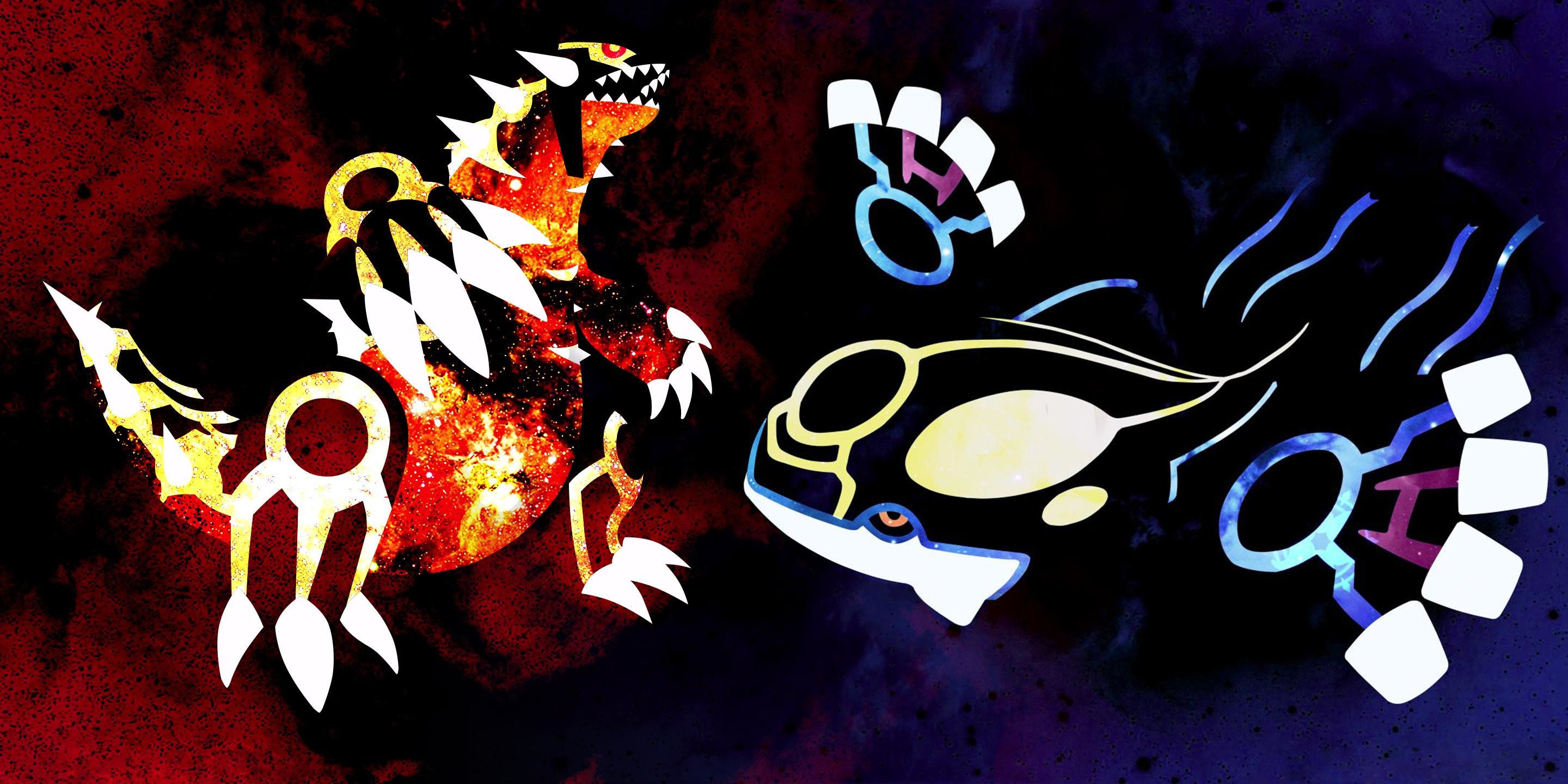 Landmasses such as Mt. Coronet are created, and Regigigas moves the continents, forming the regions, and creates the three titans, Regirock, Regice, and Registeel, out of clay, ice, and magma, respectively. The Sinnoh region is created around Mt. Coronet. During this violent procedure, Stark Mountain is created due to shifts in the crust of the world and Heatran is formed in a pool of lava. Arceus creates the Adamant, Lustrous, and Griseous Orbs before falling into a deep slumber.